Manuka Honey Toner
Enriched with Witch Hazel & Calendula
A gentle toner with a delicate balancing formula that helps unclog pores and works to remove excess oil and small traces of dirt and grime from the skin. Enriched with the natural antibacterial and anti-inflammatory qualities of active Manuka Honey (MGO 260+) to cleanse and protect the skin against irritants, it works to help detoxify and cleanse the skin deeply. 
With a fusion of Witch Hazel and Calendula, these healing ingredients work to soothe and destroy bacteria living within the skin's pores, help shrink blood vessels to accelerate skin healing, and promote skin harmony to leave the skin feeling toned and balanced. Non-sticky and with a light and refreshing scent, this purifying toner is especially effective for sensitive skin to cleanse and reduce skin irritations.
Made In New Zealand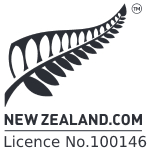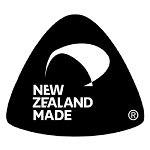 Gently apply to face with cotton wool after cleansing and before moisturising to leave the skin feeling naturally refreshed.
Ideal for oily and combination skin types, avoid the eye area.
Always patch test skincare products before full use.
Active Manuka Honey (MGO 260+) –  Famous for its medicinal benefits, NZ Manuka Honey contains potent antibacterial and anti-inflammatory properties to promote natural healing. It contains nutrients to help regenerate skin cells, cleanse and detoxify to leave skin toned and balanced, and is effective in soothing and reducing the effects of acne without drying the skin and is particularly helpful for those with sensitive skin. The MGO rating certifies the honey's active rating and that genuine high-grade Manuka Honey from New Zealand has been used.
Witch Hazel has been found to be one of the most beneficial natural ingredients to combat acne due to its strong antioxidant and astringent properties, and contains high levels of active healing ingredients to help reduce inflammation, cellular damage, and soothe blemishes and wounds.
Rose Oil is a soothing and gentle astringent suitable for all types of skin.
Aqua (Water), Hamamelis Virginiana (Witch Hazel) Water, Leptospermum Scoparium Mel (Manuka Honey), Calendula Officinalis Extract, Glycerin, Nonoxynol-9, Phenoxyethanol, Alcohol, Ethylhexylglycerin, Parfum, Rose Damascena Flower Oil.