Manuka Honey Lip Balm
Enriched with Jojoba Oil & Bee Propolis
A totally natural lip balm for the relief from dry and cracking lips. Enhanced with the repairing and protective qualities of New Zealand active Manuka Honey (MGO260+), Jojoba Oil and Bee Propolis.
Made In New Zealand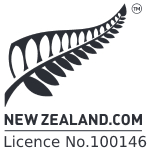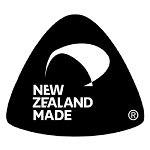 Apply liberally for soft and smooth lips.
New Zealand Manuka Honey is famous for its medicinal benefits, and contains potent antibacterial and anti-inflammatory properties to promote natural healing. It contains nutrients to help regenerate skin cells, cleanse and detoxify to leave skin toned and balanced, and is effective in soothing and reducing the effects of acne without drying the skin and is particularly helpful for those with sensitive skin.
Jojoba Oil is often used on sensitive or acne prone skin to help with skin irritations, and is also helpful in the treatment of dry and sore skin, eczema, psoriasis and allergies.
Vitamin E is an antioxidant that helps protect the skin against free radical damage caused by pollution and the sun's radiation, and can help skin retain its natural moisturisers.
Ricinus Communis (Castor) Seed Oil, Cera Alba (Beeswax), Lanolin, Simmondsia Chinensis (Jojoba) Seed Oil, Butyrospermum Parkii (Shea) Butter, Leptospermum Scoparium Mel (Manuka Honey), Propolis Extract, Tocopheryl Acetate (Vitamin E).
★

★

★

★

★

Best Lip Balm for Extremely Dry Lips

I've had dry lips ever since I was little. At the extreme, they've caused serious physical and emotional pain, so I've been on a lip balm journey my whole life. Most lip balms work for a while, then stop working and my lips become unbearable. But ever since I bought this lip balm at the chemist, I've never been so grateful. I believe it's the beautiful Manuka, it really has been a cure for me. Thank you so much for making this lip balm; I'm looking forward to purchasing many more!