Bee Venom Face Mask
Enriched with Manuka Honey (MGO 500+)
A natural anti-ageing creme mask to help firm and tone the skin. Enriched with active New Zealand Manuka Honey for its healing properties, Bee Venom and Easyliance to help stimulate the facial muscles to firm and tighten the skin.
Honey Bee Venom contains many active components and has been used since ancient times in traditional medicine. Today Bee Venom is dubbed the natural alternative for anti-ageing. Opulent and rare, Bee Venom requires good nectar and pollen sources like those found on the rolling hills of Aotearoa, New Zealand.
*MGO rating indicates the Methylglyoxal level (mg/kg) in the Manuka Honey included.
New Zealand Made Featured: Bee Venom Face Mask
Ryan from Buy NZ Made examines the Bee Kiwi - Bee Venom Face Mask. He Notes the high level of MGO in this product, and also answers the question we all have been wondering.. how is Bee Venom extracted?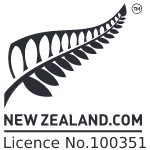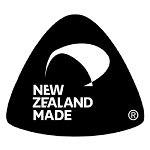 Generously apply mask to the face and neck after cleansing. Wash off after 15 minutes or leave on overnight for optimum results.
Do not use this product if you have an allergy to bee stings. Patch test before use.
New Zealand Bee Venom has been dubbed as a  'Natural Botox' for its anti-aging properties. It tricks the skin into thinking it has been lightly stung, thus increasing blood circulation to stimulate the natural production of Collagen and Elastin to plump and firm skin, leading to the reduction of fine lines and wrinkles.
Easyliance is a natural gum-based skin tightener, combining Acacia Senegal Gum and Hydrolyzed Rhizobian Gum, which works to retract and stretch skin, offering a cosmetic lifting effect with fast and visible results.
New Zealand Manuka Honey is famous for its medicinal benefits, and contains potent antibacterial and anti-inflammatory properties to promote natural healing. It contains nutrients to help regenerate skin cells, cleanse and detoxify to leave skin toned and balanced, and is effective in soothing and reducing the effects of acne without drying the skin and is particularly helpful for those with sensitive skin.
Aqua (Water), Glycerine, Hydrolyzed Rhizobian Gum & Acacua Senegal Gym (Easyliance), Cetearyl Alcohol, Octyl Palmitate, Decyl Oleate, Cetearyl Alcohol & PEG-20 Stearate, Glyceryl Stearate & PEG-100 Stearate, Leptospermum Scoparium Mel (Manuka Honey), Ceteareth-20, Isopropyl Myristate, Oenothera Biennis (Evening Primrose) Organic Oil, Persea Americana (Avocado) Organic Oil, Sodium Polyacrylate, Diazolidinyl Urea, Phenoxyethanol, Prunus Amygdalus Dulcis (Sweet Almond) Oil, Tocopherol Acetate (Vitamin E), Allantoin, Bee Venom Capsicum Oleoresin, Parfum (Fragrance).